NYLI Congrats all those who passed the Bar…Do you know who Christopher Columbus Langdell is?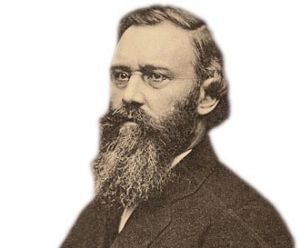 Were you once a 1L, 2L, & finally a 3L? That's because of Christopher Columbus Langdell!
Did your professors rely on the Socratic method & case law?  Blame Christopher Columbus Langdell!
Standardized test to gain admittance to Law School?  That was Christoph… well, you know, … lol!
While C.C. Langdell is best known for revolutionizing law schools and creating a system of education that is still used  – and debated about today –  his legal career began on Wall Street with an active membership at The New York Law Institute.   In 1857, Langdell was asked  by 19th Century legal luminary (and NYLI officer!) Charles O'Conor to help research and synthesize the two thousand pages of testimony and countless case reports for the Delafield v. Parish will case.  And, in 1858, successful lawyer William Stanley offered Langdell a partnership after meeting him at the New York Law Institute!  Langdell would describe the new firm in a letter to a friend:

So… congrats again to all those that passed the New York State Bar… and keep in mind that the New York Law Institute has been integral to the education and success of the legal profession!