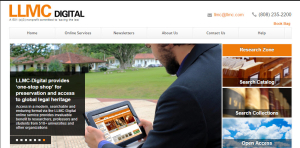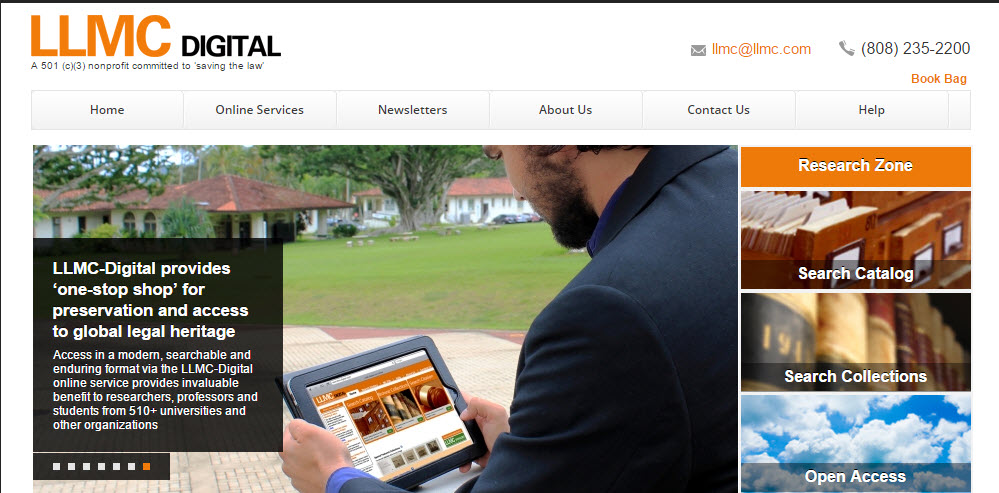 LLMC-Digital is an extensive archive of historical primary and specialized legal materials covering the U.S. federal and state governments, the British Commonwealth, other foreign countries, and various international organizations. Highlights:
U.S. federal executive agency decisions
Federal Judicial Center studies
Federal and state-level nominative reporters
State constitutional convention journals
State session laws
State attorney general opinions
The Yale Blackstone Collection [hyperlinked to http://www.llmc.com/Historical_Yale.asp]
United Kingdom (including English Report)
Canada – Federal, Provinces and Territories
Germany – Federal/National Government, States, Kingdoms, Free Cities
International Law and Organizations
A new feature of LLMC-Digital is a growing collection of state supreme court records. Many California Supreme Court and New York Court of Appeals records and briefs are already available.
Webinars
Webinars on using LLMC-Digital for Records and Briefs research are provided monthly to NYLI members.  Please see the Events Calendar for the next live webinar!