A Legacy Library Offering Leading-Edge Services
The New York Law Institute is much more than a lending library – we are a full information services organization, striving to offer our members materials in various formats, including 24/7 availability of electronic databases.
As the oldest circulating law library in New York City, the New York Law Institute (NYLI) has an impressive collection of current, unique, historical and hard-to-find materials. Membership provides access to significant print resources enhanced by remote access to an array of online databases, including eBooks.
Our Valuable Team Members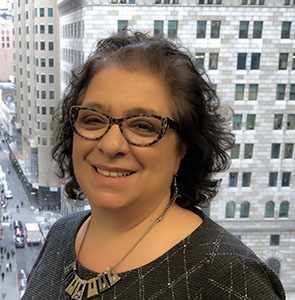 212-732-9695
Lucy Curci-Gonzalez, Executive Director, has over three decades of law library management and legal research experience.  At NYLI, Lucy coordinates a top-notch team that provides its members with a one-stop digital branch by offering leading-edge services, electronic resources, access to print materials, and developing strategic partnerships with vendors, consultants, and other research institutions. Prior to joining NYLI she was director of two mid-size IP law firm libraries.  During her career, Lucy worked as a catalog, interlibrary loan, and reference librarian at state court, law school, corporate legal department, and federal agency law libraries in New York City giving her a broad perspective on the legal information industry.  Lucy is very active in AALL and its chapters where she has served in many leadership roles and been recognized for her contributions to law librarianship.  In 2021 SLA acknowledged her outstanding achievements with the Dana Gordon Special Librarian of the Year Award.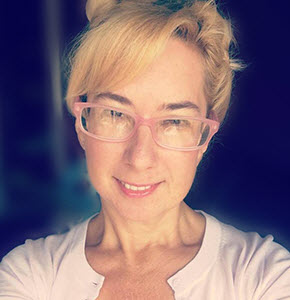 646-274-0756
Ellyssa Valenti Kroski is the Director of Innovation & Engagement at the New York Law Institute as well as an award-winning editor and author of more than 75 books including
Law Librarianship in the Age of AI
for which she won the AALL's 2020 Joseph L. Andrews Legal Literature Award. She is a librarian, an adjunct faculty member at San Jose State Universities, and an international conference speaker. She received the 2017 Library Hi Tech Award from the ALA/LITA for her long-term contributions in the area of Library and Information Science technology and its application. She can be found at:
http://www.amazon.com/author/ellyssa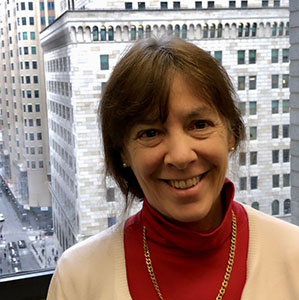 646-274-0757
With over 30 years of law library experience, Eileen Dolan, Technical Services Librarian, is an important and integral member of the NYLI team.  Eileen handles every aspect of our print, fiche, and online collections, overseeing serials, monographs, microfiche, microfilm, periodicals, and countless databases.  She coordinates our member access and answers a myriad of questions on all topics.  She has worked for such prominent NYC firms as Mudge Rose Guthrie Alexander & Ferdon, Kramer Levin Naftalis & Frankel LLP, and Shearman & Sterling LLP, to name a few.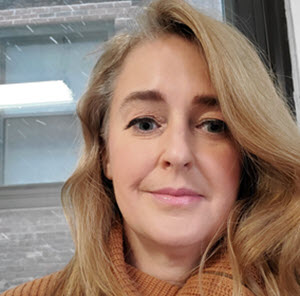 212-732-8720
Brooke Raymond, Senior Research Analyst, has worked for several AmLaw 50 law firms in New York City. She has served as a two-year board member of Law Libraries of Greater New York (LLAGNY) and has written several professional articles which appeared in Law Lines. Brooke was the organizer of a popular program, "Blockchain, Bitcoin and Business Intelligence—Oh My!" which discussed the impact of technology on the field of legal research. She was the recipient of the joint ILTA (International Legal Technology Association)/LLAGNY annual scholarship in 2016 and 2017. Brooke is currently fundraising to build a school library in Cambodia with the help of Room to Read, a 501(c)(3) organization.
212-732-8720
Research Analyst Emily Moog started as a page at The New York Public Library has worked for more than two decades as a law librarian in NYC, working at Cleary Gottlieb, Paul Weiss, and most recently at Carter Ledyard & Milburn LLP.  Emily currently serves as LLAGNY Board Secretary, is a frequent contributor to "Law Lines", and blogs about NYLI history.  Along with her colleagues, Emily was part of a team that presented the very first LLAGNY sponsored Continuing Legal Education (CLE) programs.  Emily is part of our great team that provides excellent research in an efficient manner.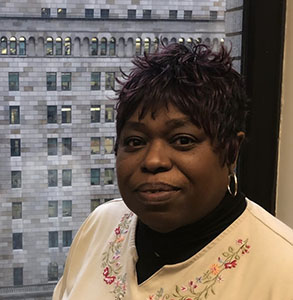 646-274-0752
Pheobe Hurtte, Library Assistant, has been a valued member of the NYLI team for over three decades, during which she's assumed many roles in the organization.  She currently keeps our extensive print collection completely up to date and manages our large microfilm and microfiche holdings as well.