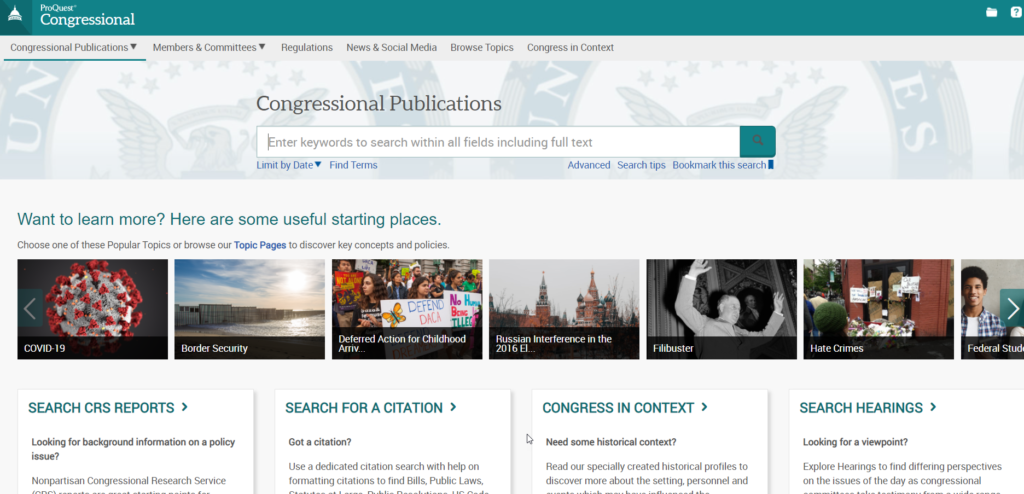 Proquest Congressional (formerly LexisNexis Congressional) provides access to a searchable and constantly expanding collection of materials produced by and for the U.S. Congress, such as:
Public Laws
Senate/House Bills
Committee Reports
Committee Hearings
Congressional Record (daily and annual)
Congressional Research Service Reports
ProQuest/CIS Legislative Histories
Documents that are indexed in Proquest Congressional but not available for download in full text may be held in the NYLI print collection. Please contact us for details. View a list of collections of Congressional materials available to NYLI members through ProQuest Congressional.

Webinars
Webinars on using Proquest Congressional are provided frequently to NYLI members.  Please see the Events Calendar for the next live webinar!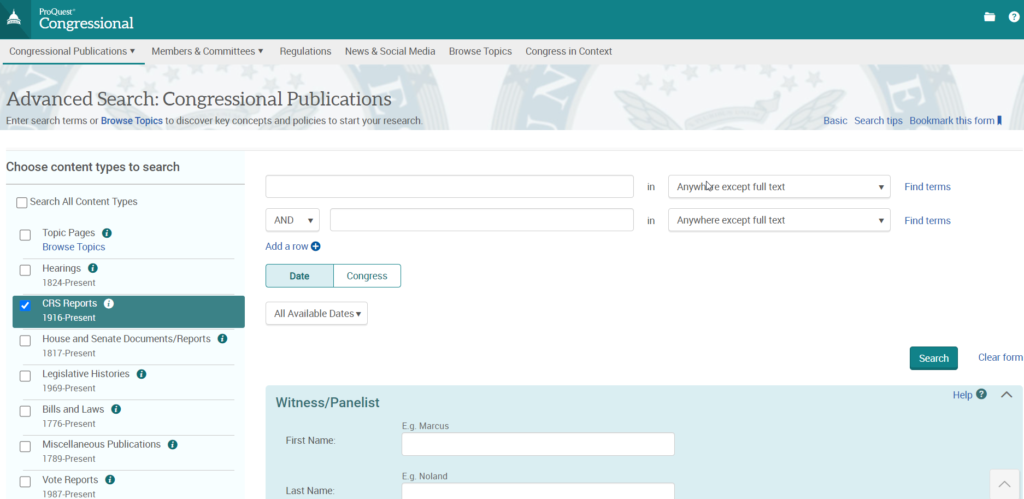 In these webinars you will learn:
How to research legislative history and retrieve documents relevant to legislative intent.
How to perform legislative research on Congressional and witness background and preparation using Congressional hearings.