We're here to meet all your research needs!
The New York Law Institute serves the entire legal community by providing our members access to a comprehensive collection of legal materials both in print and electronic formats. Our collection is developed specifically to address the needs of practicing attorneys and other legal personnel at firms of all types, as well as government agencies, corporate legal departments, and non-profit organizations.
The mission of the New York Law Institute is to offer our members a portal to legal information by providing "just in time" access to legal materials. NYLI members no longer need to physically own every book or resource, including those used only rarely or occasionally. Instead, membership in NYLI gives our members an opportunity to access both print materials and items in our electronic collection whenever these materials are needed.
NYLI's staff of experienced, full-time law librarians offers professional reference and research assistance to our members. Use this service when you are not sure of what specific kind of book or document you are looking for, when you don't know where the answer to your question exists, or if you require a complex search that draws upon multiple resources.

Our Reference & Research Experts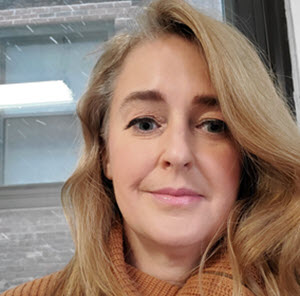 212-732-8720
Brooke Raymond, Senior Research Analyst, has worked for several AmLaw 50 law firms in New York City. She has served as a two-year board member of Law Libraries of Greater New York (LLAGNY) and has written several professional articles which appeared in Law Lines. Brooke was the organizer of a popular program, "Blockchain, Bitcoin and Business Intelligence—Oh My!" which discussed the impact of technology on the field of legal research. She was the recipient of the joint ILTA (International Legal Technology Association)/LLAGNY annual scholarship in 2016 and 2017. Brooke is currently fundraising to build a school library in Cambodia with the help of Room to Read, a 501(c)(3) organization.
212-732-8720
Research Analyst Emily Moog started as a page at The New York Public Library has worked for more than two decades as a law librarian in NYC, working at Cleary Gottlieb, Paul Weiss, and most recently at Carter Ledyard & Milburn LLP.  Emily currently serves as LLAGNY Board Secretary, is a frequent contributor to "Law Lines", and blogs about NYLI history.  Along with her colleagues, Emily was part of a team that presented the very first LLAGNY sponsored Continuing Legal Education (CLE) programs.  Emily is part of our great team that provides excellent research in an efficient manner.