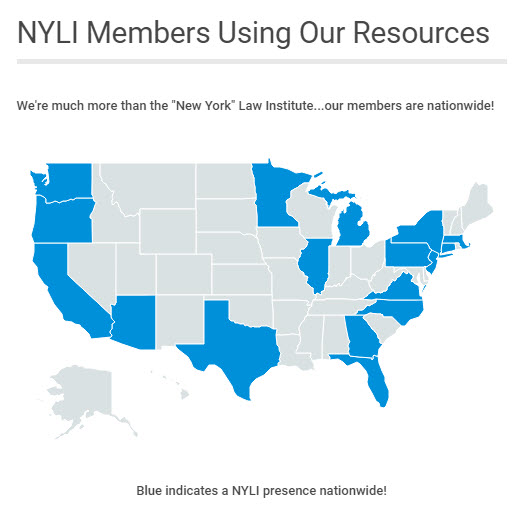 NYLI Trial
Sign up for a 60-day trial of our services today, including:
    Access to Our Electronic Resources
    Print Book Loans
    Document Delivery
    Professional Research Services
    Training
Available to law firms, legal departments, and small and solo attorneys worldwide. Please see our membership rates page for more info.
All About NYLI Webinar
Our June 2021 "All About NYLI" Webinar 26:06 mins
We find that giving information professionals an overview of the extent of NYLI's print and electronic resources, and the wide range of our services, assists people get the full benefit of their 60-day trial membership. Our "All About NYLI" orientation webinar takes about 30 minutes and is scheduled on our monthly Events Calendar.  We find that to get full value and evaluation out of our 60-day trial, it is a best practice to participate in a real time session with NYLI staff. By talking with NYLI librarians, asking questions, and hearing about all our services and seeing the visual of our website in use you will maximize your experience with NYLI. We look forward to scheduling this short virtual quick meeting with you soon.