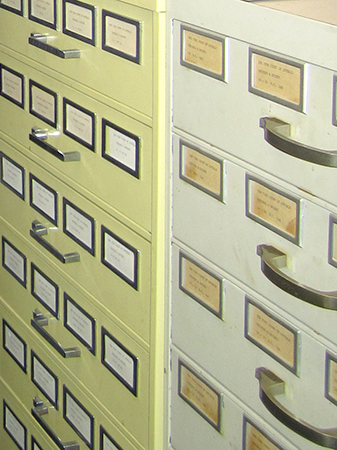 Our microform collection includes…
A unique feature of the NYLI collection is the large number of specialized, rare and historical primary legal materials available on microfiche and microfilm. These can be photocopied by our staff and by library visitors. NYLI librarians are also able to e-mail or fax the copies to patrons.
New York:
New York Consolidated Laws annual cumulative supplements
New York State Register
New York State Senate/Assembly/Legislative Documents
New York Law Journal
New York Times (1974-1990)
States:
Session Laws for all states
State bar association journals
 Federal:
United States Congress bills
U.S. Patent & Trademark Office Official Gazette
U.S. Securities & Exchange Commission Digest
Records and Briefs
 Records and briefs for the U.S. Supreme Court, the U.S. Court of Appeals, and New York State courts
Make a request:
To request an item from the NYLI microform collection, use the Request Document form or call us at 212 732 8720.