Want to research your New York attorney? Need to know if your legal counsel is in good standing — and has a clean record without any disciplinary actions?
NY State courts provides this pertinent information freely online .. .so just click here to check out your attorney, legal consultant or in house counsel….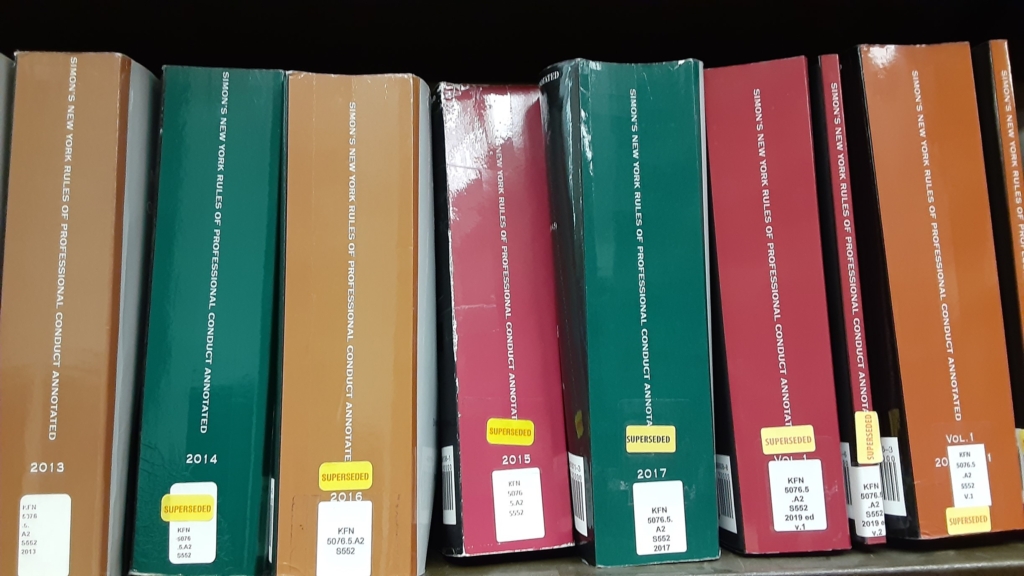 Another great resource — New York State Bar Association posts the NY Rules of Professional Conduct — click here for access…
And, finally, Does your attorney need older NY Ethics opinions — from various counties or associations? They may be too old to be online — but we've got a lot of oldies at The New York Law Institute!!
Current, superseded, online, film/fiche & expert research assistance — all @ NYLI…