February is Black History Month & great librarians are also always a cause for celebration, so here's a quick list of Pioneering African-American librarians. …
Edward C. Williams was America's first professionally trained African-American Librarian. He served for many years as Howard University's Head librarian and also chaired its Romance Languages Department.
Dorothy B. Porter was the first African-American to earn an an M.S. in library science from Columbia University. Porter not only developed a modern research library at Howard University, but reformed the Dewey Decimal system to include classifications for black culture.
Clara Stanton Jones was the first African American President of the American Library Association. Soon after becoming director of the Detroit Public Library, Jones was elected to her Presidency and used her tenure to desegregate libraries.
Arthur Alfonso Schomberg's life mission was to teach African-Americans about their own history and achievements. A Bibliophile, historian, curator and most famously now remembered as a collector: his artwork, manuscripts and rare books became the foundation of New York Public Library's world famous Schomberg Center for Research in Black Culture.
Dr.Lawrence D. Reddick, scholar and Civil Rights advocate, greatly strengthened The New York Public Library's African-American archives during his 1939-1945 tenure.
Sadie Peterson Delaney also worked for the NYPL, and established its first African American art exhibit. Best known today for being a pioneer and advocate of bibliotherapy, her work became a model for VA hospitals.
Regina Anderson Andrews was the first African-American to lead a New York Public Library Branch. She not only hosted legendary Harlem Renaissance salons, but was involved in various theatre groups and wrote plays under the pen name Ursula Trelling.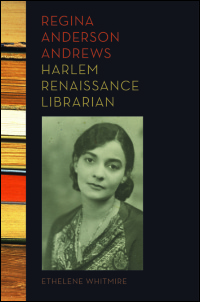 Mollie Huston Lee was the first African-American librarian in Raleigh, North Carolina. She founded the Richard B. Harrison Public Library in 1935, the first library in Raleigh to serve Black Americans.
Carol Avery Nicholson was the first African-American to serve as President of AALL. A Librarian Hall of Fame inductee, Nicholson is a leading technical services expert and author of numerous journal articles as well as co-author of Celebrating Diversity: A Legacy of Minority Leadership in the American Association of Law Libraries.
Carla Hayden is the 14th Librarian of Congress and the first woman and first African-American to lead the Nation's library. Prior to her appointment by President Obama, Hayden was CEO of Baltimore's Enoch Pratt Library.
This list is far from comprehensive, so if any readers have names to be added, please contact me…..
The New York Law Institute….print… eBooks… LLMC... ProQuest… OED… & the research guidance of our expert librarians