LLAGNY Election Results !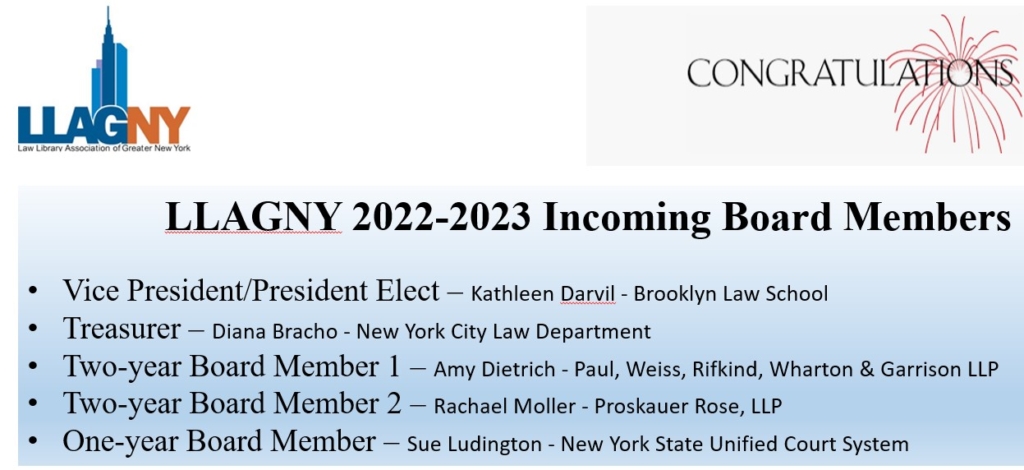 We congratulate all those newly elected to the Law Library Association of Greater New York's Board as they look forward to working with current members President Pauline Webster, Immediate Past President Mary E. Matuszak , Secretary Emily Moog and Board Members Julianne Eum and Christopher Walunas in providing another great year of LLAGNY programs and activities !!
Comments are closed.