NYLI's salute to Women in History continues this Wednesday with a focus on outstanding female entrepreneurs….
You may know that technological advances played a decisive role in the American Civil war… but did you know about business leader and inventor Martha Coston's contribution of signaling flares that are still used by the U.S. Navy today?
You probably know of businesswomen Helena Rubinstein, Elizabeth Arden and Estee Lauder — all of whom made their fortunes in the cosmetic industry….

But did you know about Madame C.J. Walker? Born to sharecropper parents, Walker was orphaned at 7, married at 14 and widowed by 20. The child of former slaves, Walker is considered the first documented American woman to be a self-made millionaire by the Guinness Book of World Records. And yes, like Rubinstein, Arden & Lauder — Madame C.J. Walker made her fortune in providing beauty products and personalized salons….
Most Americans know a little bit about the stock market because of the popularity of 401(k) retirement plans and IRAs… but did you know about these pioneering women who changed the way we think about investing?
Geraldine Weiss studied finance in college and discovered upon graduation that investment firms wouldn't hire her. She responded by starting Investment Quality Trends, a super successful newsletter that identified her only as "G. Weiss". Times changed, but Geraldine Weiss certainly surprised the chauvinists by revealing her identity with regular guest appearances on the PBS program "Wall Street Week with Louis Rukeyser".

You may know about the storied New York Stock Exchange, but did you know that Muriel Siebert was the first woman to become a member of the New York Stock Exchange?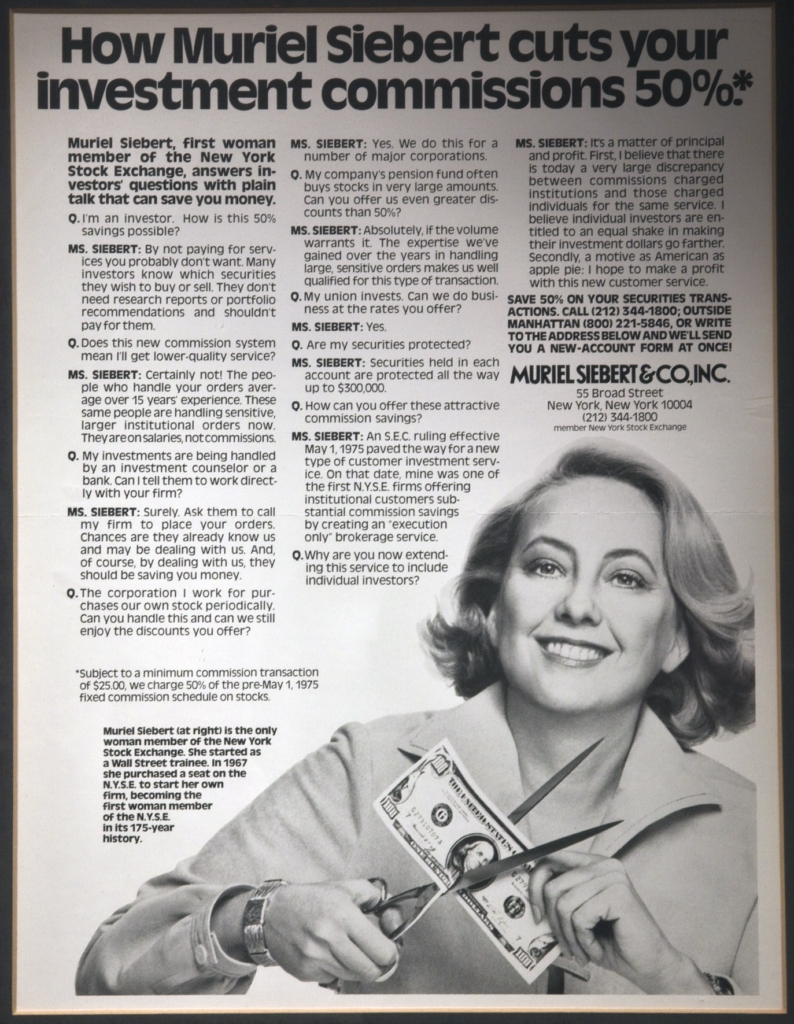 You may know that the 1980s became known as a boom era, but did you know that Rosemary McFadden became the first female president of a stock exchange (NYMEX) in 1984?
You know that it's March & it's Women's History Month… and that NYLI is blogging every Wednesday about it….

But we hope you also know that The New York Law Institute is your go- to source for legal research, document delivery, and access to a premier eBook & print collection.