The Law Library Association of Greater New York Book Club began its 2020 selection with a very somber look at the social problems of 1800s New York. Damnation Island: Poor Sick, Mad & Criminal in 19th-Century New York 's author Stacy Horn was in attendance, and members shared a thought-provoking discussion of past and present New York City with this writer steeped in history.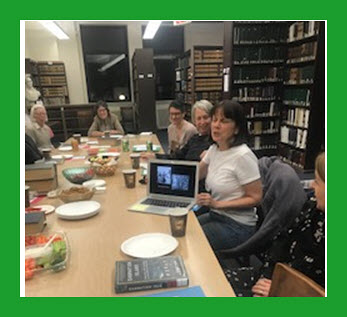 What made Ms. Horn choose the notorious Blackwell Island as her subject? Her answer was familiar to any librarian — while researching another matter at the New York City Municipal Library, she became fascinated by items related to the asylum, prison, workhouse, charity hospital and almshouse that were all crammed onto the small islands of the East River .
Of particular interest to the author were the detailed annual reports of Reverend French, a longtime chaplain at the facility. This dedicated Episcopal priest becomes the readers' real life Virgil as we descend into the man-made hell of forced commitments, medical experimentation , and abuses of every kind.
For some readers, the most frustrating part was that numerous published reports, including famed journalist Nellie Bly's "Ten Days in a Madhouse" , did little to improve the lives of those condemned by circumstance to reside on Blackwell Island.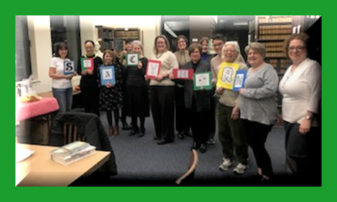 And, lest we think we live in a more enlightened age, author Stacy Horn and attendees discussed present day abuses at Riker's Island and our continued struggle to treat those on the margins — particularly the poor and mentally ill — with human dignity.
Thanks again to Mary Matuszak and Anne Le Card for organizing the LLAGNY book club, and to Lucy Curci-Gonzalez and the New York Law Institute for providing the space.
Next meeting will be in March with a discussion of Brad Ricca's Mrs. Sherlock Holmes: The True Story of New York City's Greatest Female Detective and the 1917 Missing Girl Case That Captivated a Nation .
We look forward to another enthusiastic discussion of New York — past and present — with fellow LLAGNYites !