We can't hear you, You're on mute

Turn on your camera, I'm sure you look cute

— Stacey Pilson
The New York Law Institute was happy to once again celebrate National Poetry Month and National Library Week with a couplet contest. And we hope it helped bring our librarian community together by sharing fun during these difficult days.
Not easy getting humor in the few short lines of a couplet, but all of our contestants' entries made us smile…..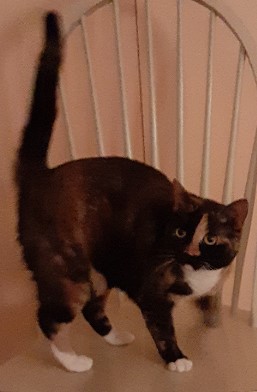 At least with Zoom at home no colleagues asks

Participants to don those lovely masks !

—Josie Cannella





Discussing strategic plans & what will work & fail,
Our furry new colleague paws a mouse and presents a questioning tail.
—-Emily Moog
And for a limerick that gives us the salesman's perspective…
"True to Life"

Another long sales meeting scheduled in Zoom, The librarian, CIO , two data analysts in the "room"–

Once again I let out a cry – When I see the technology go awry,

As Yet one more sales prospect goes ka-boom!

—- Chuck Lowry
Longtime LLAGNY member Ellen Kaufman shared a witty and slightly naughty poem, complete with references to the master of the heroic couplet, Alexander Pope…
Toobin's Tale (by way of Pope)
By Ellen Kaufman
A little learning is a dangerous thing,
and so is using Zoom while dallying.

Jeffrey rushed in where angels fear to tread,
and failed to aim the camera at his head.
Hope springs eternal in the human breast.
His coworkers were shocked to see the rest.
What reason weaves, by Passion is undone.
That wasn't passion. Was it even fun?
NYLI is contributing $5 per poem to the Law Library Association of Greater NY's Grants & Scholarship Fund. Along with shared laughs, our librarian community has benefited from your creativity, so thanks to all who participated !