Our members are welcome to use our public terminals to access any of our remote-access databases on-site at no additional charge. Our extensive print collection serves as a supplemental resource for your research. Keep this option in mind when you are working on pro bono projects and training new attorneys, summer associates, paralegals, and other employees. Additional databases available on-site include:
Cheetah Research Platform: The New York Law Institute now has access to the Cheetah Research Platform. Cheetah has extensive and comprehensive coverage for practice areas such as antitrust, banking, bankruptcy, intellectual property, securities and tax law.
WestlawNext: The most advanced online legal research system. Authoritative content for both primary law and exclusive secondary law titles.  And we have just added New York Business Law Practitioner – a resource designed to help you practice New York business law more efficiently and effectively.
Hein Online: Law reviews, session laws, current and historical statutes, treaties, and more. All content is fully-searchable, image-based and available for download in PDF. NEW!! HeinOnline Bar Journals: Over 1700 Bar Journals from outside New York are newly available from NYLI through HeinOnline. We are excited to add this resource for our members and now have access to 1732 additional bar journals, ranging from 3 titles each for Alaska and Hawaii to 184 California bar journals and 288 in Illinois.
Our librarians also have in-house access to several additional electronic resources including:
NEW!!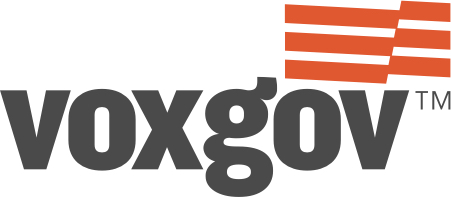 VoxGov: A U.S. Federal Government Collection which is the largest and most comprehensive collection of its kind containing over 9,300 unique Sources and 30 million documents.  NYLI members have access to VoxGov through NYLI's reference librarians and can submit questions directly to them at library@nyli.org.  Download the full VoxGov brochure here.
CCH-IntelliConnect:

Standard Federal Tax Reporter – a comprehensive collection of up-to-date federal income tax information, as well as full text of federal administrative rulings and documents. Organized by Internal Revenue Code section.
New York State Tax Reporter – organized by tax type, with references to related laws, regulations, court decisions and administrative rulings. The full text of state tax statutes, regulations, rulings and releases, court decisions and attorney general opinions.
Lexis Advance: The online legal research solution helping you change the world… one case at a time.
Bloomberg Law
National Law Journal Online
New York Law Journal Digital Microfilm
RIA Worldwide Tax and Commercial Law database
Practical Law
We can retrieve materials from these on request, or use them in the course of working with you on a research project.
To request a document from any of the NYLI electronic resources to be e-mailed to you, use the Request a Document form or call us at (212) 732-8720.