A Legacy Library Offering Leading-Edge Services
The New York Law Institute is much more than a lending library – we are a full information services organization, striving to offer our members materials in various formats, including 24/7 availability of electronic databases.
As the oldest circulating law library in New York City, the New York Law Institute (NYLI) has an impressive collection of current, unique, historical and hard-to-find materials. Membership provides access to significant print resources enhanced by remote access to an array of online databases, including eBooks.

Our Valuable Team Members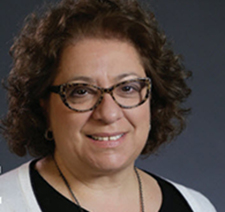 212-732-9695
Lucy Curci-Gonzalez, Executive Director, has over 25 years of library management and intellectual property research experience. Prior to joining Kenyon & Kenyon LLP as Director of Library Services, she was the head librarian at Morgan & Finnegan LLP. She has worked as a catalog, interlibrary loan and reference librarian at state court, law school, corporate legal department and federal government agency law libraries in New York City. Lucy is active in the Law Librarians Association of Greater New York and in the IP Group of the American Association of Law Libraries Private Law Librarians and Information Professionals Special Interest Section.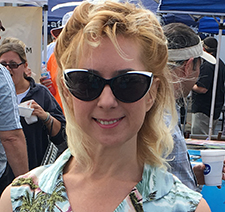 646-274-0756
Ellyssa is the Director of Information Technology at the New York Law Institute as well as an award-winning editor and author of 35 books including
Law Librarianship in the Digital Age
for which she won the AALL's 2014 Joseph L. Andrews Legal Literature Award. Her ten-book technology series,
The Tech Set
won the ALA's Best Book in Library Literature Award in 2011. She is a librarian, an adjunct faculty member at Drexel University, and an international conference speaker. She blogs at
Cosplay, Comics, and Geek Culture in Libraries
.  Her professional portfolio is located at:
http://www.ellyssakroski.com
646-274-0757
With over 30 years of law library experience, Eileen Dolan, Technical Services Librarian, is an integral member of the NYLI team. She has worked for such prominent NYC firms as Mudge Rose Guthrie Alexander & Ferdon, Kramer Levin Naftalis & Frankel LLP, and Shearman & Sterling LLP to name a few.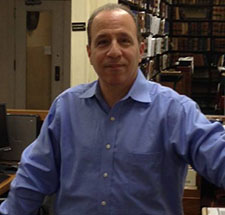 212-732-8720
Ralph Caiazzo, Head of Reference has been working in the law library field for over 35 years. His tenure at NYLI began in 1974. His knowledge of the collection is second to none as he has been instrumental in helping to build it. Ralph has also served as a Co – Chair of the student relations committee for LLAGNY.
212-732-8720
Research Librarian Karen Oesterle has been involved with law libraries for over 25 years. With Matthew Bender, she worked with law librarians in law firms, corporations, and state and federal government agency libraries. She spent 25 years with Matthew Bender and LexisNexis providing print and digital solutions to law firms and clients based in New York, Washington, D.C., and Philadelphia.  Karen now serves as Treasurer for the Law Library Association of Greater New York.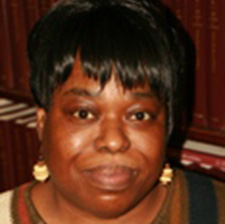 646-274-0752
Phoebe Hurtte, Library Assistant has been a valued member of the NYLI team for over three decades during which she's assumed many roles in the organization.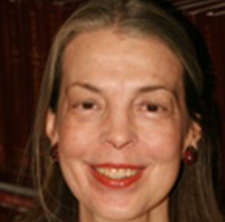 212-732-8720
Martha Pascual, Cataloging Project Manager, has over 20 years of experience in the law library field. She was the Head of Technical Services at NYCLA for nearly a decade and served in the same capacity at Stroock & Stroock & Lavan LLP for over 10 years.