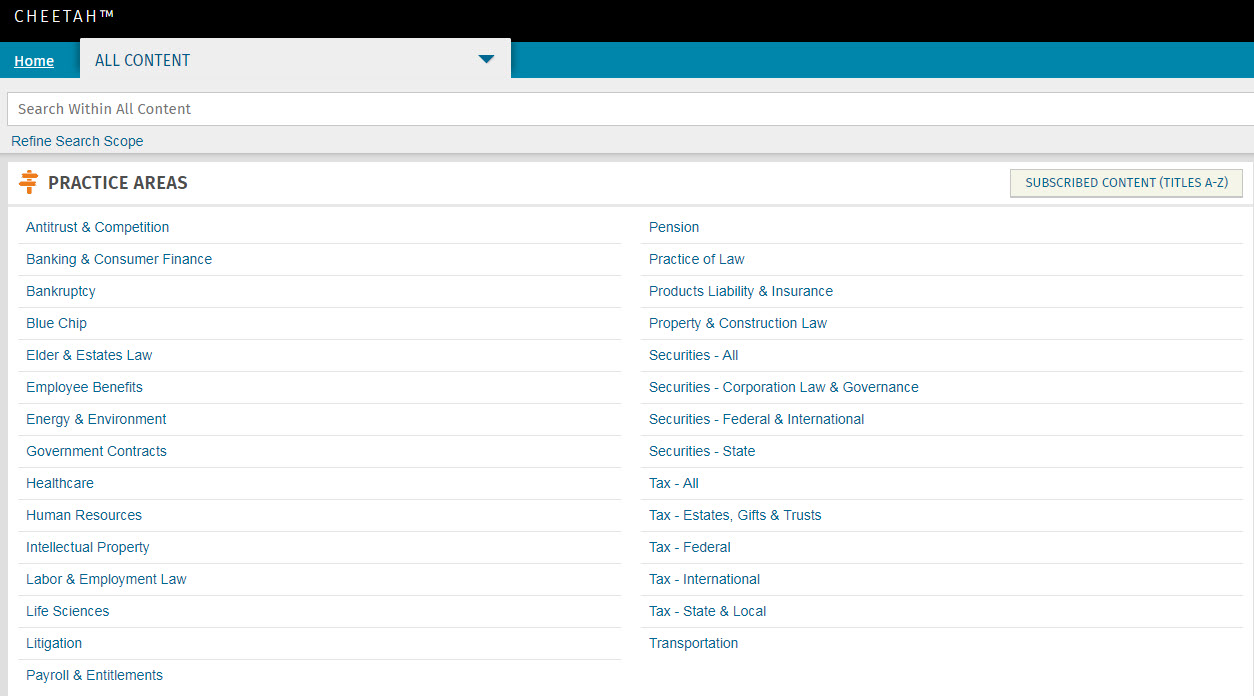 For its deep collection of primary and secondary materials, in-depth expertise and rich analysis, IntelliConnect has long been a trusted research platform for the legal community. Cheetah retains the quality content from IntelliConnect but provides searches and navigation with "natural speed and ease." The new user interface is clean, modern and more intuitive. Advanced search functions and customization tools are enhanced or added to help you streamline your research process and manage your workflow. All the changes are aimed to help users "find content in context" much faster and easier.
Cheetah has extensive and comprehensive coverage for practice areas such as antitrust, banking, bankruptcy, intellectual property, securities and tax law. Taking Cheetah's "Securities – Corporation Law & Governance" practice area as an example, the content is organized around the main topics in real practice and the new platform provides many easy to use practice tools. Since securities law is a quickly evolving area with frequent regulatory changes and new legal developments, the new platform also provides excellent current awareness content in the form of news or blogs.
Although the focus of Cheetah is on U.S. federal and state laws, international coverage is also provided for some practice areas.
Webinars
Webinars on using Cheetah for locating and retrieving documents and conducting research are coming soon!